RE-APPOINTMENT OF PROF ALIYU JAURO, AS DIRECTOR GENERAL NATIONAL ENVIRONMENTAL STANDARDS AND REGULATIONS ENFORCEMENT AGENCY (NESREA)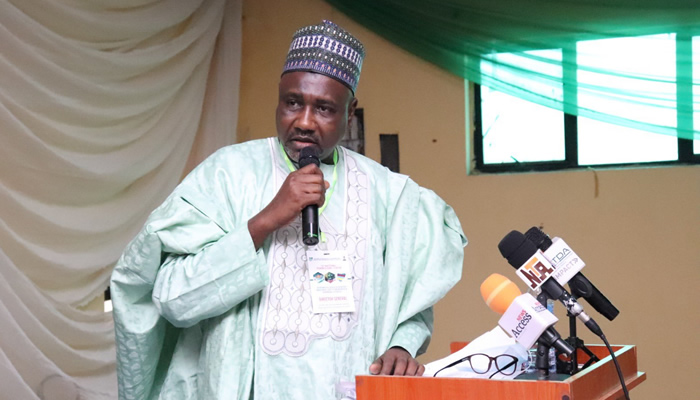 PRESS RELEASE
RE-APPOINTMENT OF PROF ALIYU JAURO, AS DIRECTOR GENERAL NATIONAL ENVIRONMENTAL STANDARDS AND REGULATIONS ENFORCEMENT AGENCY (NESREA)
President Muhammadu Buhari has approved the renewal of appointment of Prof Aliyu Jauro as Director General of National Environmental Standards and Regulations Enforcement Agency (NESREA) for a second and final term of four years.
A statement released on Monday, 27th February 2023 by Olusegun Shogbola, Personal Assistant on Media and ICT on behalf of the Honourable Minister of Environment, Mohammed H. Abdullahi, said the appointment takes effect from today 27th February 2023.
Prof. Aliyu Jauro was first appointed on 26th February 2019, for an initial period of four years. His appointment for a second term was based on the significant achievements recorded by the Agency in the last 4 years, under his leadership.
"He recorded a lot of achievements in the areas of Compliance Monitoring and Enforcement of environmental regulations."
"He unveiled a series of reforms especially in the automation of the environmental monitoring and compliance systems that revolutionized online and real time processing of environmental compliance documents administration and management."
"The agency has commenced the Implementation of Extended Producer Responsibility (EPR) for the achievement of Circular Economy in Nigeria."
Olusegun Shogbola
PA (Media & ICT)
Honourable Minister of Environment